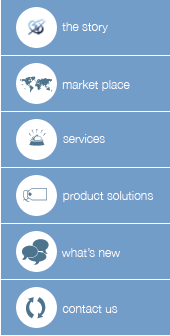 Personally Identifiable Information
Open Travel Software, LLC is the sole owner of the information collected on this website. For example, you may want to give us information, such as your name and address or email address, to correspond with you, to provide you with feedback or to identify yourself to your management. If you give us personal information about somebody else, we will assume that you have their permission to do so.
Contact Information
We request information from the user on our contact form. A corporation requesting to use our service needs to provide contact information (such as name, email, and mailing address) and registration information.
Message Boards, and Public Forums
Please keep in mind that whenever you voluntarily disclose personal information online – for example on message boards, through e-mail, or in chat areas – that information can be collected and used by others. In short, by posting personal information online that is publicly accessible, you may receive unsolicited messages from other parties in return.
Profile
We do not collect information through cookies, log files, clear gifs, and/or third parties to create a profile of our users.
Cookies
A cookie is a piece of data stored on the user's computer tied to information about the user. We do not use either session ID cookies or persistent cookies. For the session ID cookie, once users close the browser, the cookie simply terminates. A persistent cookie is a small text file stored on the user's hard drive for an extended period of time. Persistent cookies can be removed by following Internet browser help file directions.
Log Files
Like most standard Web site servers we use log files. This includes internet protocol (IP) addresses, browser type, internet service provider (ISP), referring/exit pages, platform type, date/time stamp, and number of clicks to analyze trends, administer the site, track user's movement in the aggregate, and gather broad demographic information for aggregate use. IP addresses, etc. are not linked to personally identifiable information.
Clear Gifs (Web Beacons/Web Bugs)
Clear gifs are tiny graphics with a unique identifier, similar in function to cookies, and are used to track the online movements of Web users. The main difference between the two is that clear gifs are invisible on the page and are much smaller, about the size of the period at the end of this sentence. Corporate Ombudsman, LLC does not use clear gif technology.
Communication From Open Travel Software
Special Offers and Updates
We send all new corporate members a welcoming email to verify account information. Established members will occasionally receive information on products, and services. Out of respect for the privacy of our users we present the option to not receive these types of communications. Please see the Choice and Opt-out sections.
Service Announcements
On rare occasions it is necessary to send out a strictly service related announcement. For instance, if our service is temporarily suspended for maintenance we might send our corporate users an email. Generally, users may not opt-out of these communications, though they can deactivate their account. However, these communications are not promotional in nature.
Customer Service
We communicate with users on a regular basis to provide requested services and in regards to issues relating to their account we reply via email or phone, in accordance with the users wishes.
Legal Disclaimer
Though we make every effort to preserve user privacy, we may need to disclose personal information when required by law wherein we have a good-faith belief that such action is necessary to comply with a current judicial proceeding, a court order or legal process served on our Web site. Our service agreements do not require us to release the identifying information to our customers.
Third Party Intermediaries
We use an outside credit card processing company to bill users for goods and services. On occasion we will use an outside messaging service. To the best of our knowledge, these companies do not retain, share, store or use personally identifiable information for any secondary purposes.
Business Transitions
In the event Open Travel Software, LLC goes through a business transition, such as a merger, being acquired by another company, or selling a portion of its assets, users' personal information will, in most instances, be part of the assets transferred.
Links
This Web site contains links to other sites. Please be aware that we, Open Travel Software, LLC, are not responsible for the privacy practices of such other sites. We encourage our users to be aware when they leave our site and to read the privacy statements of each and every Web site that collects personally identifiable information. This privacy statement applies solely to information collected by this Web site
Choice/Opt-out
Our corporate users are given the opportunity to 'opt-out' of having their information used for contact purposes.
Security
This Web site takes every precaution to protect our users' information. When users submit sensitive information via the Web site, their information is protected both online and off-line.
Our on-line reporting and contact forms do not ask users to enter sensitive information (such as credit card number and/or social security number).
While we use SSL encryption to protect sensitive information online, we also do everything in our power to protect user-information off-line. All of our users' information, not just the sensitive information mentioned above, is restricted in our offices. Only analysts who need the information to perform a specific job are granted access to personally identifiable information. Our team members must use password-protected screen-savers when they leave their desk. When they return, they must re-enter their password to re-gain access to user information. Furthermore, all team members are kept up-to-date on our security and privacy practices. Quarterly, as well as any time new policies are added, our team members are notified and/or reminded about the importance we place on privacy, and what they can do to ensure our users' information is protected. Finally, the servers that store personally identifiable information are in a secure environment.
If users have any questions about the security at our Web site, users can send an email to [email protected]
Supplemental Information
In order for this Web site to properly fulfill its obligation to users it may be necessary for us to supplement the information we receive with information from 3rd party sources.
Credit Check
Once we determine a user's credit-worthiness, this document is destroyed.
Correcting/Updating/Deleting/Deactivating Personal Information
If a user's personally identifiable information changes (such as zip code, phone, email or postal address), or if a user no longer desires our service, we provide a way to correct, update or delete/deactivate users' personally identifiable information. This can usually be done by contacting us by telephone or postal mail at the contact information listed below].
Notification of Changes
If we decide to change our privacy policy, we will post those changes to this privacy statement, the homepage, and other places we deem appropriate so our users are always aware of what information we collect, how we use it, and under what circumstances, if any, we disclose it.
If, however, we are going to use users' personally identifiable information in a manner different from that stated at the time of collection we will notify users by posting a notice on our Web site for 30 days
Contact Information
If users have any questions or suggestions regarding our privacy policy, please contact us at:
Phone +1.703.923.2525
Fax +1.703.997.4766
Email [email protected]
Legal Notice | Privacy Policy