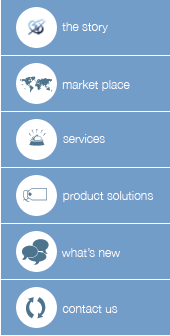 Open Travel Software lives in the intersection of three critical circles – open source, open standards, and experience.  There is a significant difference between open source and open standards.  We recognize the importance of both, and also the importance of drawing on an extensive experience base to produce high quality code.  We ensure that our applications are supported by the "best of breed" from each of these circles.  Further, the applications are designed to scale and support the global travel and hospitality community. 
The team is composed of executives and developers who have significant experience in the travel, transportation, hospitality and technology sectors. Our development teams are based in the United Kingdom, the United States and in India.
The CEO and founder, Henry J. Sienkiewicz, is an executive with extensive experience in the defense, outsourcing, consulting and transportation sectors. Henry has had senior executive experience in both the government contracting and travel sectors.
Edward "Ted" Rose is the president of Rose Financial Services and serves as the acting CFO. Ted has a CPA and a MBA from the University of Maryland Robert H. Smith School of Business. Since 1994, Ted has served as the President of Rose Financial Services, a premier Mid-Atlantic accounting and financial outsourcing and staffing firm.
Our advisory team includes:
Douglas Dixon
Scott Mendenhall
Robert T. Sienkiewicz, PhD
Andrew Tucker
Legal Notice | Privacy Policy